"Bruce's true brilliance is summed up in these 3 points:
1. Bruce's unique perspectives – he sees things differently; and
2. Bruce's talent to present his ideas simply and succinctly; and
3. Bruce's ability to get people excited, helping them improve their outcomes by applying his solutions to their lives and their businesses!
Get Bruce Turkel TODAY – on stage, in your boardroom and with your teams!"
"Bruce has these unique perspectives that create incredible solutions.  His solutions produce phenomenal RESULTS.  And, Bruce truly cares. 
I highly recommend the Bruce Turkel experience – seeing him speak or working with him and channeling his brilliance to your benefit."
"You were rated as the Conference's top speaker and a very high percentage of attendees requested that we bring you back again.
You're our #1 speaker for conferences!"
"Bruce was the opening guest speaker of our annual marketing summit and was sincere, entertaining, educational and 'real world' in a way that our team really appreciated. We are beyond pleased that we selected Bruce to speak at our summit."
"Bruce is an incredibly gifted, engaging and dynamic speaker. His deep knowledge of the drivers of economic development and how best to use them to market yourself successfully make him unique."
Interactive Harmonica Experience
Yet another amazing overview of Bruce Turkel on stage and the humble harmonica. Get a glimpse of the fun and memorable presentations Bruce gives.
TED Talk Book Signing Story
A brand is what people think about you while you're not around! Bruce Turkel shares a short compelling story from his own life that illustrates how brands work. Watch the video to hear the rest.
We All Build Brands with Same Tools
Watch Bruce illustrate how the tools you use to build your brand don't differ from what others have at their disposal. You just have to look at things a different way to make your brand work.
You Control Your Own Brand
Watch Bruce illustrate how your brand can spiral out of control because of one social media post. Are you in control of your brand? Watch the video to hear this funny and educational story.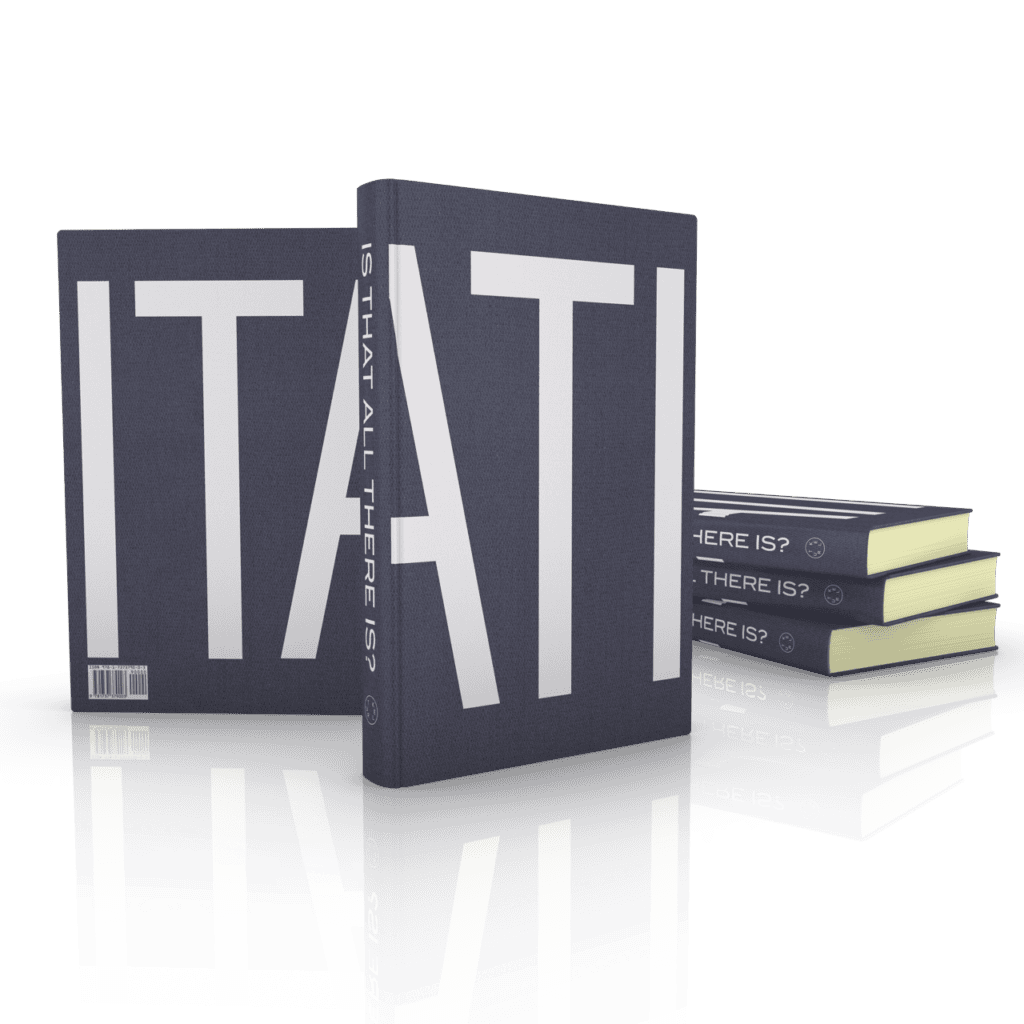 "Is That All there Is?"
Regardless of our successes, at some point in our lives we stop and ask ourselves, "Is that all there is?"
Bruce's widely loved commentary and witty observations present a collection of engaging interviews with smart people who faced the same questions you are facing share their experiences.
You'll discover personal stories of their own pivots – career changes, lifestyle shifts, and strategies for keeping life's spark glowing. Every single one of them is presented to help you move forward in your own life.

"Bruce Turkel's is a profound exercise in the practical that will help shake you out of your complacency and get you on your way to managing the inevitable life altering changes that we either choose to make or are forced upon us… The ball's in your court. Use this book to focus on how to get it back over the net."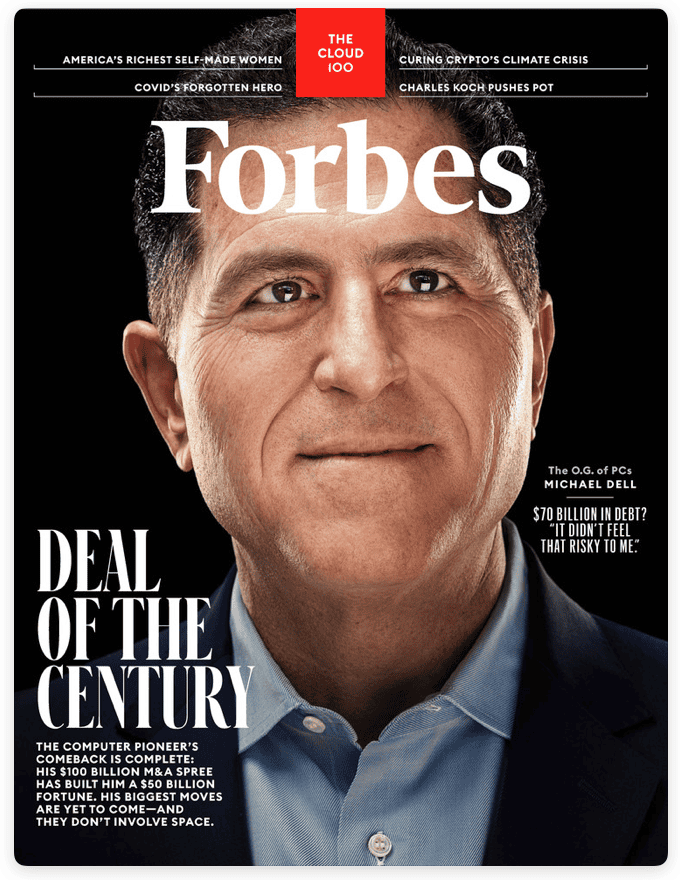 Forbes Magazine Article
"Is That All There Is? There's More To Life Than Revenue and Stock Prices"
I was very surprised and pleased to see the ITATI article in the October Forbes magazine.
Check out the full article on the "Is That All There Is?' book page.
All About Them
The best companies and the most successful salespeople live by a three-word mantra – "All About Them." Discover how to create messaging that gets right to the heart of what matters to your consumers: their own self-interests.

"A must read for modern marketers who want to cut through the noise, forge deep connections, and create memorable experiences."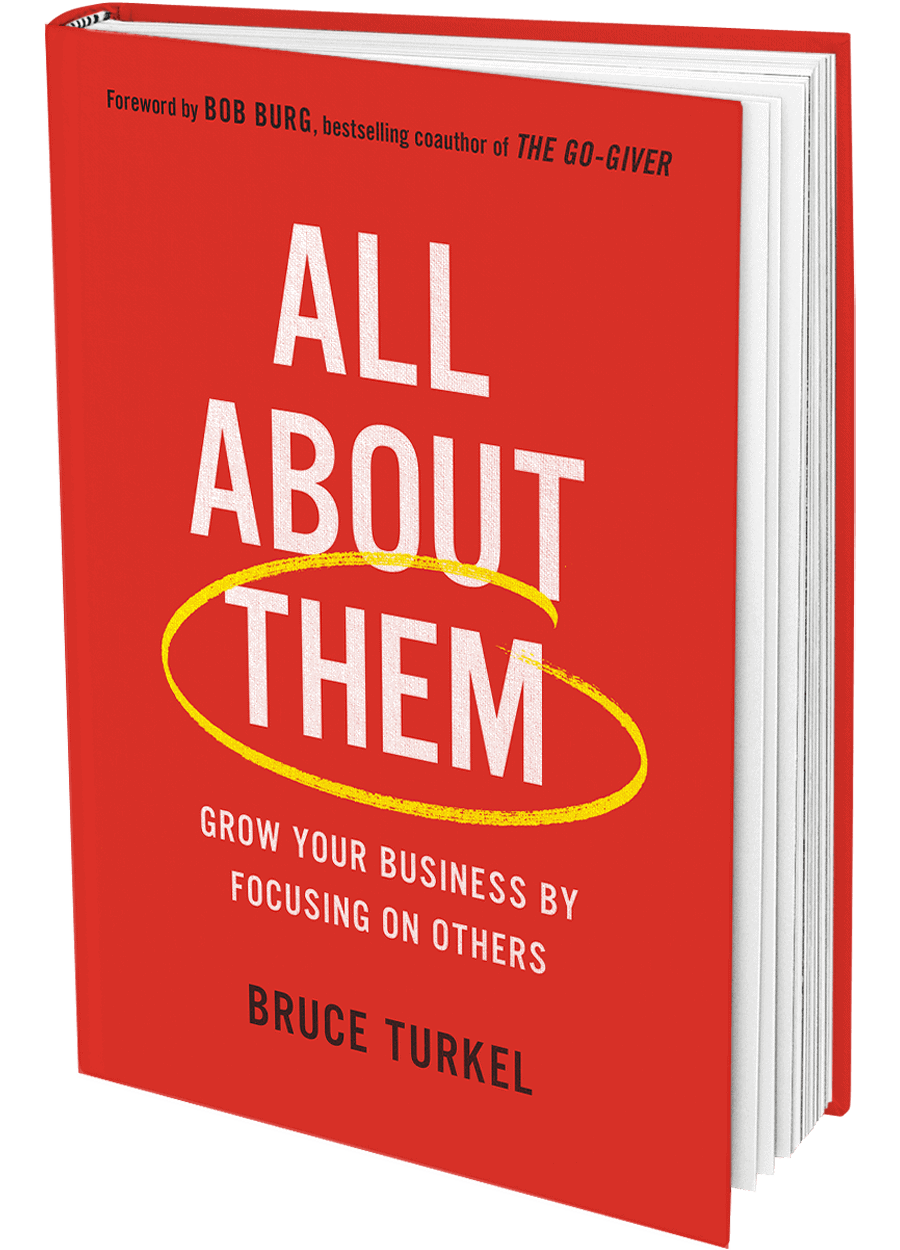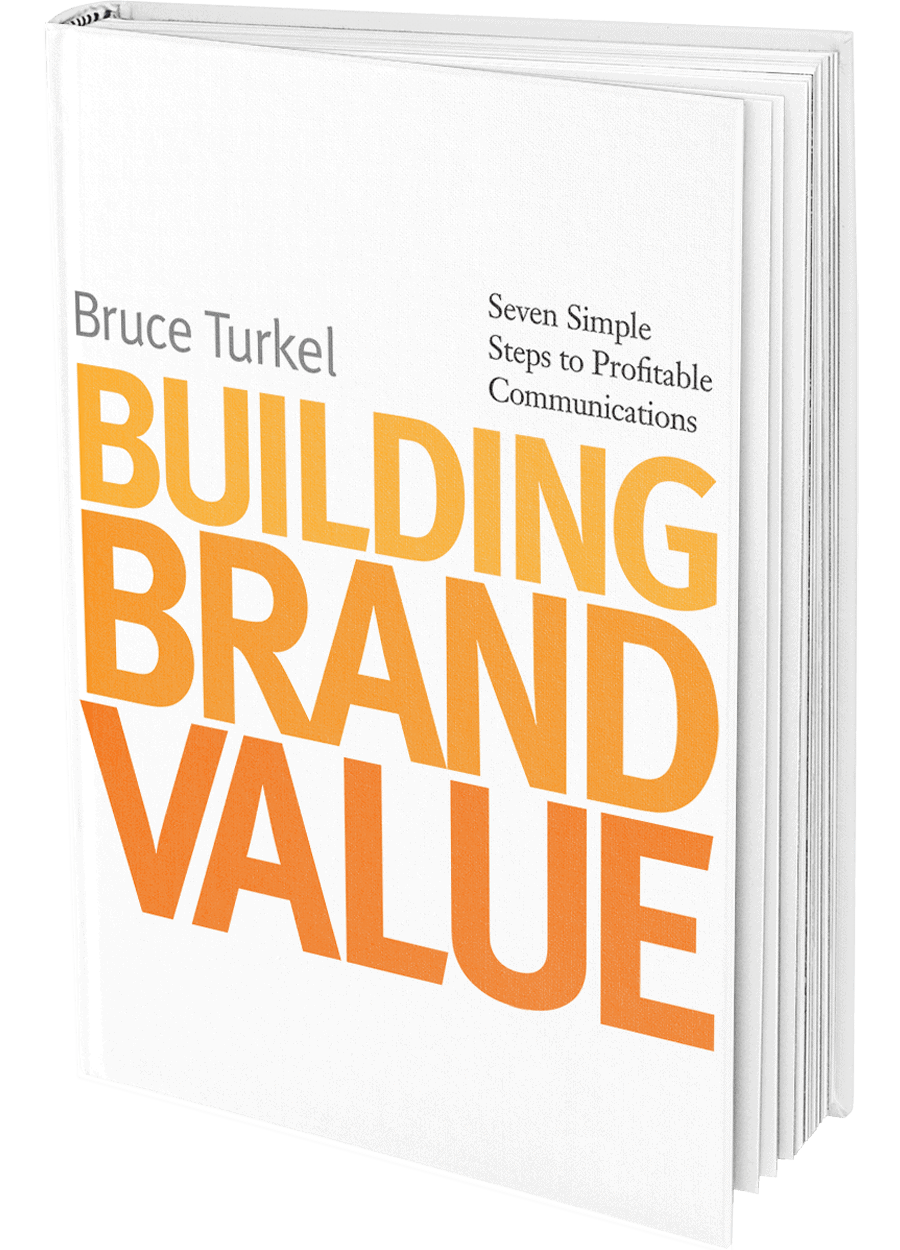 Building Brand Value
Building your brand is part science and part art. But all the best brands in the world have seven things in common – the seven things you need to communicate more memorably, succinctly, irresistibly, and profitably.

"I'm taking my business in a new direction and just when I really need to get clarity and direction on things, up pops Bruce Turkel's book Building Brand Value.  Perfect timing!  This fast paced, whack on the head book will help you get clear about who you are, what your message is, and how to reach the people you want to reach.
Building Brand Value will surprise you with its practical wisdom.  You'll smack yourself on the forehead enough times to get a headache.  Plus, it's an absolute kick to read!  Bruce Turkel has nailed it.  Bravo!"
"
Every day, in dozens of different ways, you're sending a message out to the world…
A message that determines whether or not people are going to like you, help you, work with you, respect you, trust you,
hire you, refer and promote you.
"
"Think about all the companies that you respect, the ones you buy from – the ones that you love… They have all figured out how to say what they do in 1, 2 or 3 words
The idea is – they stand for something:
If you can reduce that message to its simple most elemental essence, what you've done is created what I call Brand Shorthand."
"We have to stop thinking about function and start thinking about feelings and relationships.
If you can show your customer how your brand can help them be who they want to be, that's where EVERYTHING CHANGES.
A good brand makes people feel good, but a GREAT BRAND makes people FEEL GOOD ABOUT THEMSELVES."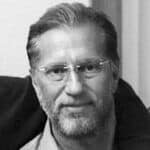 James Lavine
Lockheed Martin Aeronautics
"Bruce, you are the very best of everyone I've ever experienced in my career.  Your remarkable ability to instill clear ideas with humor and yet connect it all together is world-class.  Bravo!"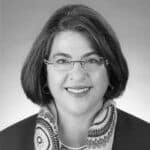 Daniella Levine Cava
Mayor, Miami-Dade County
"Mr. Turkel's presentation was one of the most inspirational workshops I have ever attended."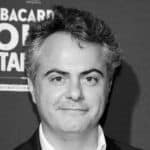 Juan Rovira
Chief Marketing Officer, BACARDI USA
"Bruce was the opening guest speaker of our annual marketing summit and was sincere, entertaining, educational and 'real world' in a way that our team really appreciated. We are beyond pleased that we selected Bruce to speak at our summit."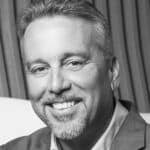 Henry Martinez
President, Discovery Communications
"Bruce gets his message across through captivating storytelling that people understand, relate to, and learn from;  Stories which stay with them forever."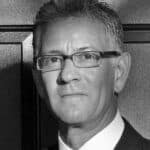 Fred Kettler
CEO/President, Kettler Financial
"This was by far the best program I've ever attended. I also believe I've gained highly respected and trusted collaborators and friends for life – people who truly understand me and my business. If you ever have the chance, DON'T MISS IT!"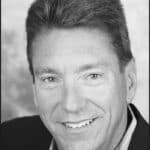 Glenn Arrington
Director, United States Tennis Association
"Hi Bruce – thanks again for killing it in San Diego! Everyone loved your inspiration and ideas."
Bruce's Current Articles – Watch or Read
How to Overcome Sales Objections.
t's difficult to really understand lost opportunity cost. After all, how do you know what you missed out on if you don't do it?
Choices are like that. Just like Robert Frost's Road Less Traveled, will you be kicking yourself for not trying everything possible to GET MORE of what you want?
More out of life? More out of business? More out of EVERYTHING? Especially if it only costs a few hours per week?
How to do Things Better.
Unlike the improvements you'll make writing, speaking, or playing an instrument by experiencing great art, you're not going to become a stronger weightlifter by watching other people pick up heavy loads any more than you'll become a faster runner by watching other sprinters zoom around the track.
Because at some point, if you want to do things better, you have to get up off the couch and do the work.
Turning Your Powers into Superpowers.
Lightning is often what happens when storms merge. Suddenly the sky goes from a darkening gray to gates-of-hell black. The barometric pressure plunges so quickly you can feel the temperature drop and the sky is lit up by terrifyingly bright bolts of lightning, followed by raucous booms of thunder.
Of course, this post isn't really about boating or the weather. Instead, the storms in my story serve as metaphors.
In this case, they represent your skills and talents.
Is the Great Resignation Affecting You?
FORTUNE Magazine says the Great Resignation has stunned many business owners and employers. Today nearly two-thirds of U.S. workers are looking to change jobs or leave the workforce altogether. Shifting from The Great Resignation to The Great Retention is a choice. The only question is who's going to make it first – you or your employees?
Four Things That Matter.
The things your clients and customers care about can be narrowed down to four things that matter. Four things that your customers care about right now. Knowing these types of simple, yet profoundly powerful things can change your business. And your life.
Why Instant Gratification Matters to You.
Today's consumer grew up with the instant response and reward of videos games, the instant gratification of flash frozen prepared foods heated in microwaves, and a 24/7/365 communication device glowing greedily in their pocket. Tomorrow's marketer is going to have to figure out how to successfully service people who live the lyrics to the Queen song: "I want it all and I want it now."
FEATURED STRATEGIC ROUNDTABLES
Together With Turkel Strategic RoundTables
I'm a big believer in Strategic RoundTables!
Imagine having the opportunity to collaborate with an exclusive group of like-minded people, CEO's, Business Leaders and Entrepreneurs, focused on achieving the highest results in every area of their lives.
And 12 weeks later you have deep, powerful and trusting relationships with a tremendous new group of collaborators, mentors and experts.
During those 12 weeks you gain honest feedback, confidence, support, inspiration, certainty, new perspectives, critical insights and even some challenges – into yourself and your business, continuously learning from others, and of course most importantly – acquiring long term friendships and connections.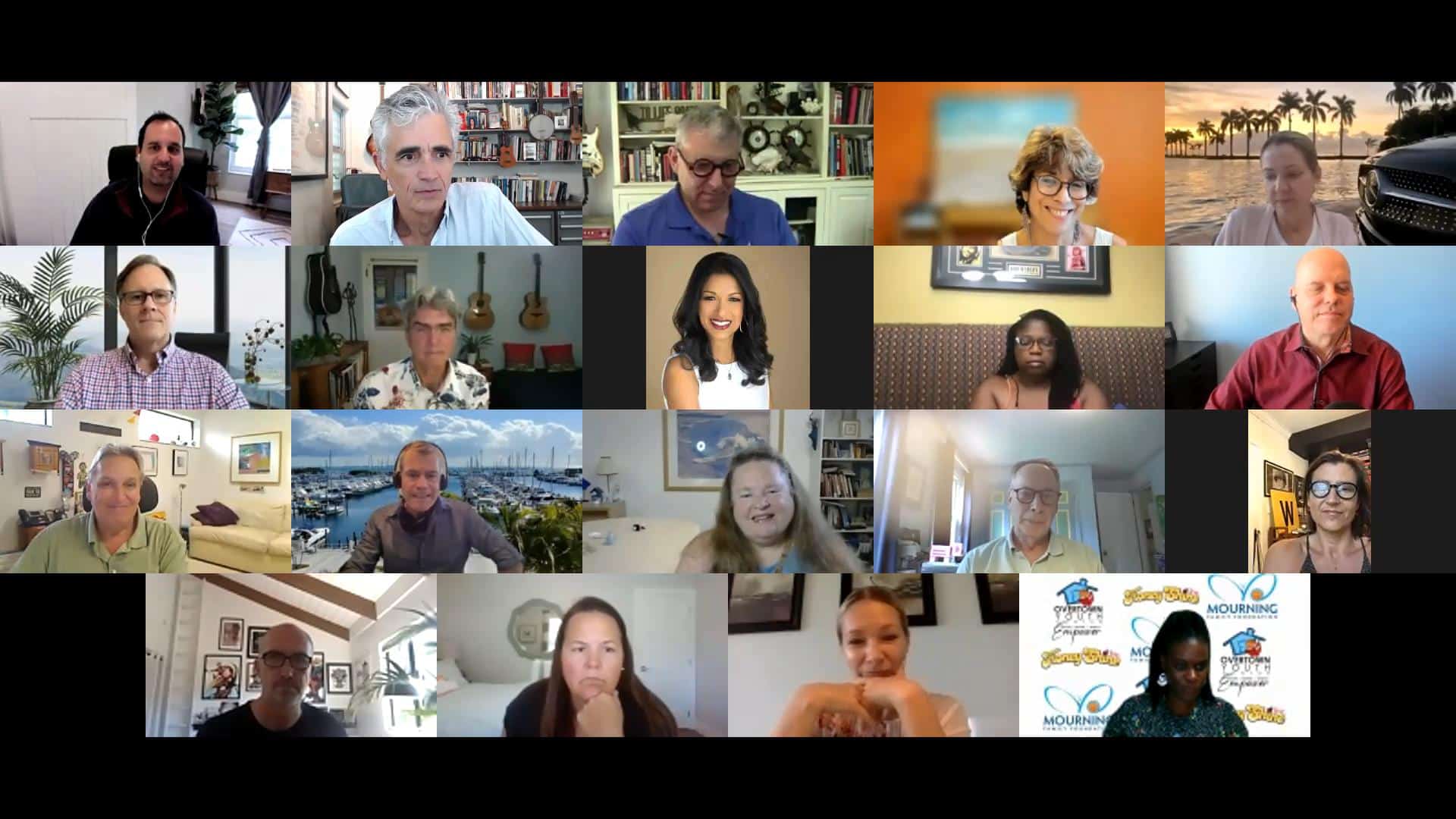 ​Message Me
Send Me A Note.