I recently stopped at Enriqueta's for breakfast. Enriqueta's is a little Cuban coffee shop on 29th Street, smack dab in the center of Miami's exploding Midtown/Wynwood/Design District area.
As the Miami New Times wrote, "Between 6:15 and 11:00 a.m., a cross section of Miami's working stiffs — from car mechanics to Design District dandies — jostle for a spot in this efficient little sandwich shop. Desayuno especial (breakfast special in Spanish) — is two eggs, bacon, Cuban toast, café con leche, and the pièce de résistance: a cup of freshly squeezed orange juice. The café con leche is sweet and strong; the milk is warm and comforting."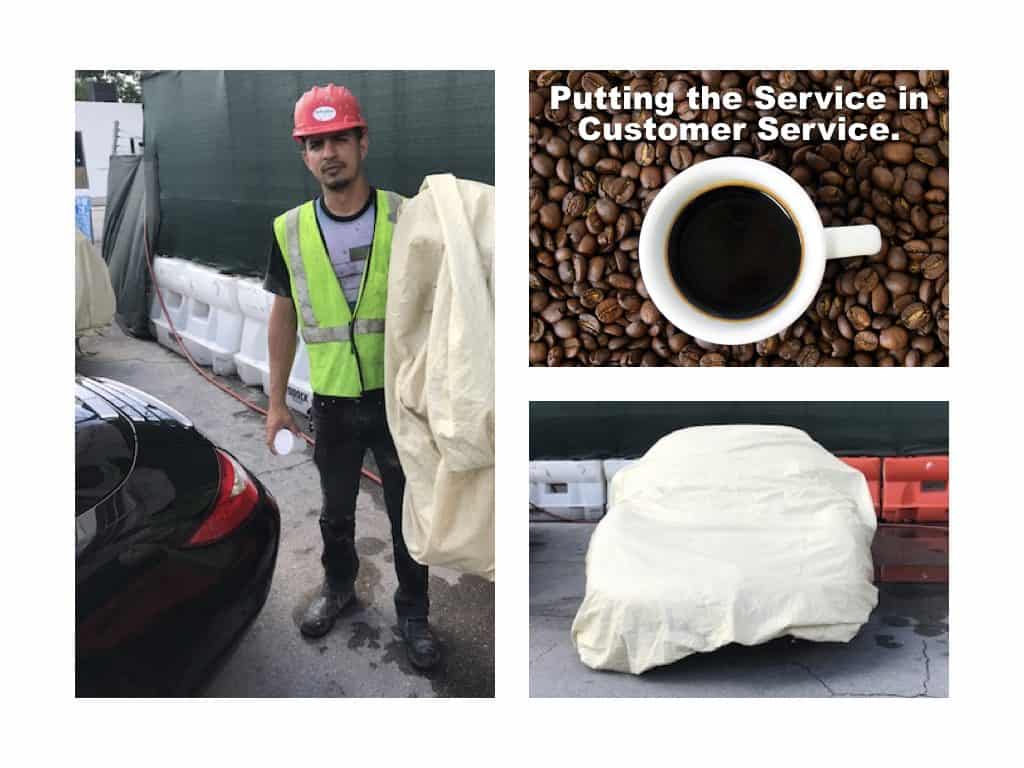 What wasn't so warm and comforting was the dust in the parking lot. Thanks to all the building going on in the area, Enriqueta's is wedged right next door to a construction site. Looking up, I was pretty sure my newly washed car would be covered with concrete dust (or worse!!) by the time I was done with breakfast.
But just as I was debating whether to leave my car there or not, a smiling man in a hard hat walked over with a car cover and placed it gingerly over my car.
Imagine that!! The little coffee shop cared enough about its customers to help them feel comfortable despite the surroundings.
Remarkable.
Speaking of cars, take a look at this picture of the new BMW X2. For those who don't know the German car giant's model hierarchy, the X2 is an entry-level crossover that sells for about $36,400.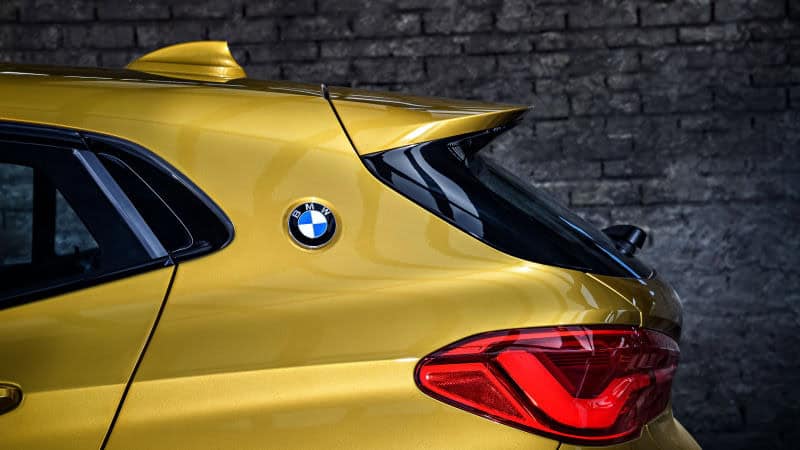 BMW did a lot of things to make the car more desirable to its young target market – the design is sleek, the interior is stuffed with the latest digital goo-gags, and it's priced within the reach of the Millennials BMW wants to attract. But they did one more thing…
Look at the car's C-pillar. That's the upright section behind the rear door. You'll see something you haven't seen since the 1970s — a BMW logo. That strategically placed logo means BMW's identifiable blue and white roundel is on every end of the car – front, back, and driver and passenger sides.
Why? Because when an upwardly mobile buyer leases a BMW they want everyone to know what it is.
To quote the auto enthusiast site Jalopnik, BMW X2 crossovers will be "multiplying like rabbits within the garages of suburbanites everywhere."
Why? Because "the people who buy this car won't be interested in the responsiveness of the steering, how the brakes feel or how the engine works. But they do care deeply about the blue and white BMW badges."
Whether they think about customer service the same way (or whether they even think about it in the same language), big giant BMW and little tiny Enriqueta's both understand the exact same thing: When you make your brand All About Them and give people what they care about, they respond favorably. And when you understand it you'll understand how to put the service in customer service.